International Fundraiser
 Inner Wheel District 22 International Service Committee Chairman Marion Tasker organised her last International fundraiser yesterday before she steps down at the end of June 2019.
The venue was the Hostess restaurant where 90 guests met for a lovely lunch and friendship. There was much chatter and laughter as the event started.
The event was in aid of Water for Kids who aim to preserve and protect the good health of children and communities in the developing world by assisting in the provision of safe drinking water, good sanitation and other public health related measures.

After a splendid lunch the entertainment started. Local artist Margaret Clarkson painted a superb water colour of a 1950's back yard on washing day whilst we watched. She had all the audience enthralled and at the end she donated it for a silent auction which raised a fantastic £255 for Water for Kids.
---
At the end of the event Marion was able to announce that this year we have been able to donate just under £2000 to this fantastic charity.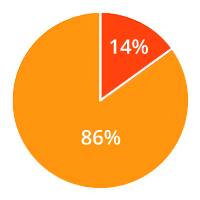 Water for Kids: OUR IMPACT 86% of all funds go to overseas projects. In 20 years Water for Kids has transformed the lives of over 390,000 people. We have provided water, sanitation and hygiene education to 154 communities in nine countries.
---
Inner Wheel does such good work for many amazing charities.
As an all female ogransiation, any woman can join us. If you need any more information please visit our website. warsopinnerwheel.co.uk